Non-Depleted Publication/Exhibition
Upcoming
---


Our new curatorial research project collaborates with emerging voices that undertake methods of decolonizing cultural practice. Thus, constituting a new flow of practitioners that challenges historical patterns of colonial and imperialist domination, which have become ever more evident through climate breakdown and social unrest. We consider this reflexive moment requires international reach.


---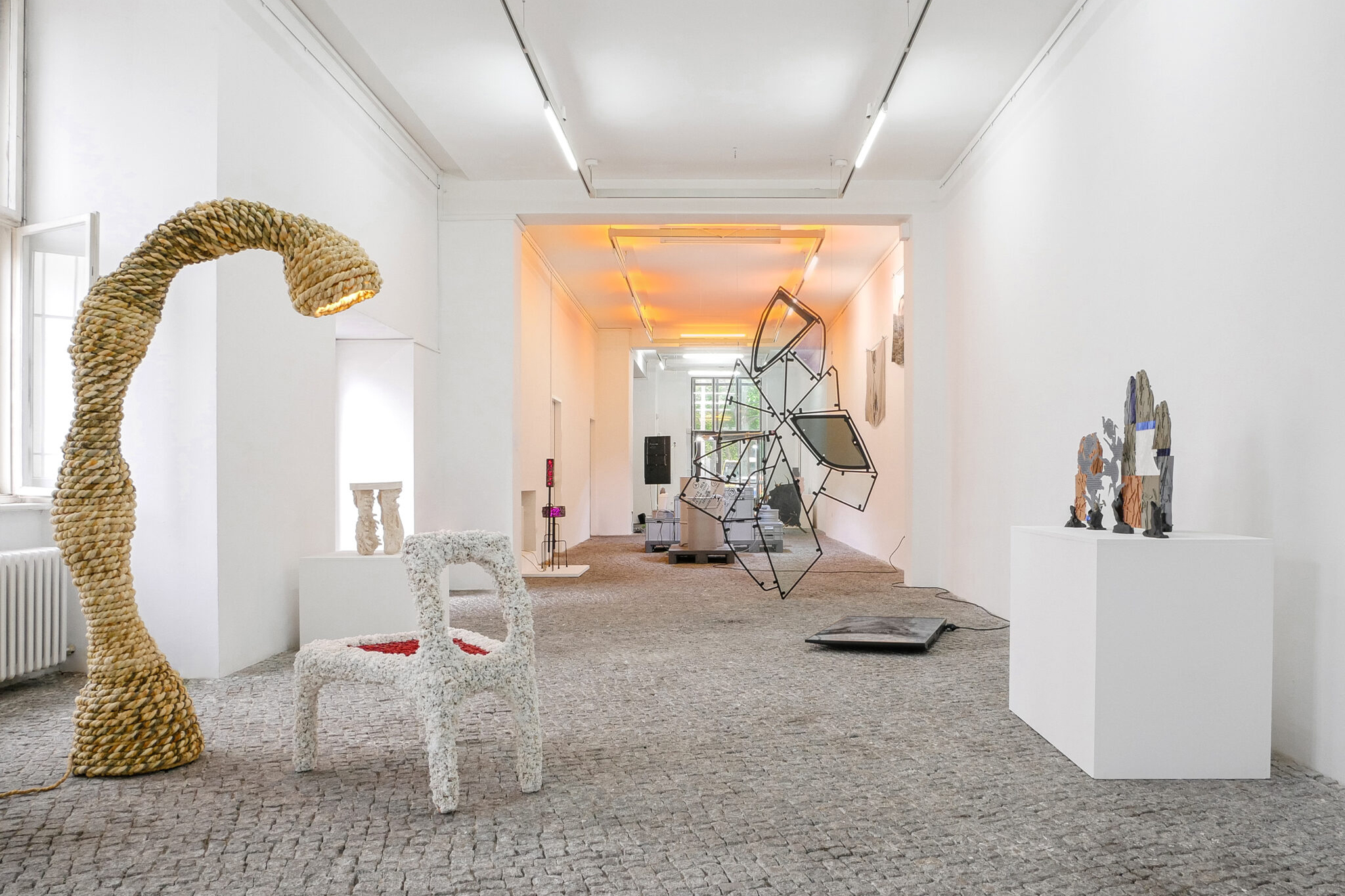 (Non)Depleted is a group exhibition that brings together contemporary design and art projects to unwrap the meaning of depletion in the current context. Through this choir of critical but upbeat voices, the exhibition explores unconventional roads to material and systems. That enables different tactics, methodologies and perspectives—translated into objects, installations, furniture and research-based practice.


---
Challenging circumstances have driven us to rethink the distance we put between ourselves and the world around us–by taking in mind the distance act of spectating.. (Non)Depleted is an exhibition investigating materiality, aesthetics, and self-reflection within political, social and environmentally engaged projects. Not assuming to have answers but critically questioning what we want forward to mean.


---



In collaboration with Rosario Talevi, we hosted and developed a Parasitic Reading Room—a performative reading session and a reader—as a live-stream event during the Dutch Design Week 2020. This format was initiated to listen to the contributors' thoughts on the proposed theme of (Non)Depleted. In preparation for our Parasitic Reading Room edition, we collected phrases, fragments, incomplete texts, and sentences selected by the exhibition's designers and artists and by our curatorial team. The selection of content indicates what resonated with the group's understanding of the term "depletion".

︎︎︎ Recording ︎︎︎ Reader ︎︎︎ More info